We are a design-driven enterprise committed to making thoughtful, timeless and well made products that remain talked about.
Design within reach
Arvind and Suman, the founders of Krea, had a background in architecture, furniture design, and fashion when they graduated from NID Ahmedabad. They started as interior contractors collaborating with national and international designers on several prestigious projects for the hospitality sector. This ignited the spark to take good design out of mostly five stars and high-end homes to a broader audience. Essentially to make thoughtfully designed products more accessible to the modern Indian homeowner. Over time, more people converged around this idea and together became the Krea we know today.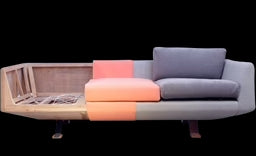 Furniture that understands you
In our journey, we at Krea have researched and documented the way families interact with their furniture. Your bed doubles up as a discussion table, a dining space, or an ideal recliner to watch a movie, or your sofa becomes a place to unwind with a book after a long day. These insights lie at the core of our design philosophy.
Those who make it happen
"If you want to go fast, go alone. If you want to go far, go together." is what they say. The journey of Krea began with a small team, but with time, more like-minded people kept joining in and we kept growing. Be it our first client or our first team member, they have stayed with us for all 25 years of our existence. In the next phase of our journey, as Krea explores new channels to reach out, we welcome more people who share our passion, to become fellow travellers.
Attention to detail
At Krea, informed choices direct the production process. The nuances of ergonomics, needed in a study chair or a dining chair are carefully calibrated. The subtleties of veneers and patterns are carefully monitored to ensure the right grain for a dining table. We stock only high grade Teak, Walnut & White Ash that is either pre-seasoned or kiln dried. Our fabric selection meets industry grade rub tests. All hardware used by us is rated for best in class operation cycles. Furniture is our business, customer satisfaction is our reward.  
Material library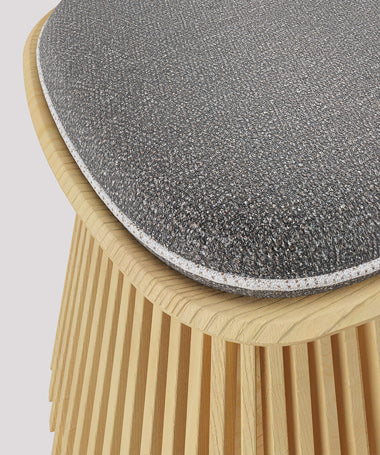 Our infrastructure consists of two fully-mechanised facilities at IMT Manesar, covering end-to-end processes such as solid woodworking, panel processing, metal workshop, upholstery, paint shop and seasoning plant. Everyone at Krea contributes in fulfilling the design vision.
Yesterday, today and tomorrow
Since inception, our commitment has continued beyond design, manufacture and delivery. We educate you about  the right techniques to look after your furniture. Should the rare need arise, feel free to call our dedicated helpline, we call it 'Krea Care'.