How to select the right furniture
Select the Right Furniture
Sofa
You should think about your lifestyle and the space available before purchasing a sofa. Sectional sofas are a good option if you have a large family; however, if you have pets at home, the upholstery you choose is crucial. One with a reclining option is certainly necessary if you want to unwind and watch TV more frequently. The placement of the sofa in your room, or its orientation, is another crucial factor. You can make a better choice by looking at a corner vs a center area. It's crucial to choose a color and material that complements your style and environment.
What's the best size?
Nonetheless, couches may range in size from 70 to "Standard three-person sofas typically range in length from 70" to 87" long, with 84" being the most popular length. If you're searching for couches with plenty of seats, choose a long sofa that is between 87" and 100" in length, or think about an extra-long sofa that is above 100" "in size. But you must also increase the horizontal height if you sometimes sneak in a little sleep in the midst of the day.
OTHER POINTS TO CONSIDER WHILE BUYING A NEW SOFA
• To ensure that the sofa can fit within the space, take the dimensions of the entrance.


• Try the seat cushions to see whether you like a firmer or more comfortable seat cushion. Since extended sitting needs back and thigh support, firmer sofas are more suited. For casual conversations and idle lounging, sofas with more sink-in softness are desirable. Those who are elderly or have joint or back issues are cautioned to avoid the more difficult-to-get-out sink-in sofas.


• Pay attention to your arm style; it shouldn't be an afterthought. Choose a style from the several that are offered that best suits your needs.
Chairs
Where will the chair be placed and what will it be used for should be taken into consideration before buying a chair. Would you use it in the formal living room or in the place where you usually relax and read a book at home? Is it more for the work mode or relaxation will decide the size and type of chair.
What's the best size?
The seat should be large and deep enough to accommodate any individual comfortably. A good seat depth requires a 2 to 4-inch gap between the back of your knees and the seat edge. If the seat is moved too far forward, it may put too much pressure on the back of the knees. 17 to 20 inches is the ideal width.
OTHER POINTS TO CONSIDER WHILE BUYING A NEW CHAIR
• Fabric- The lifespan of the product will be significantly influenced by the fabric you select. It is quite helpful to keep your lifestyle in mind while picking fabrics. For instance, velvet cloth might not be a wise choice if you have dogs or kids, but soft cotton or opulent leather could be the ideal finishing touch for a house for adults. A linen combination is an excellent option if you want to add a more formal touch. To create a striking appearance, go for bright colors or unconventional designs.
• Style-With the abundance of possibilities, one must be certain of the design they desire. Do they like a contemporary style or the traditional old look? A comfortable chair to curl up in or a statement-making chair. Selecting a kind will help you choose the ideal Chair.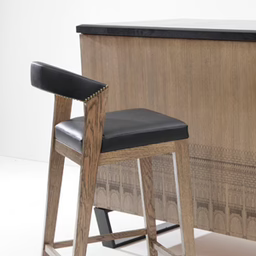 Beds
Selecting the right bed is important as it is one of the most important furniture in the house. One should go through the vital parameters keeping in mind the requirements. From size to storage and from style to assembly one needs to give importance to all these aspects before buying a bed.
What's the best size?
The size will be the primary concern when selecting a new bed. In general, larger is better when it comes to beds, so get your measuring tool and determine the maximum size of the bed your bedroom will accommodate. You may choose the size of your bed and mattress after you have these measurements. We advise you to provide access space of at least 75 cm around the border of the bed frame.
The standard sizes of beds available are King, Queen, and Single Beds. The king-size bed has standard measurements of 76 x 80 inches, the queen-bed measures 60 x 80 inches, and 36 x 72 inches. Based on the size of your room, the number of co-sleeping family members, and the layout of your bedroom, you can choose the size of the bed. Apart from these standard sizes, there are several intermediary sizes available and you can even get custom-made beds as per your size preferences
Quality
Always be sure to invest in quality. The bed is a piece of furniture to be used regularly, heavily, and for a long time. It is imperative to choose the right material, size and shape. Look for material which is long-lasting.
Style
Shape, style, construction, and overall aesthetic appeal of the bed are important factors while making your final purchase. It should be in harmony with the rest of your home décor and should match the tastes and existing furniture in your bedroom.
Storage
Storage size is also an important factor for some when it comes to selecting the right bed. In case you have a need for large storage, choose the bed that has provision for the same.
• Single bed: The ideal dimensions for a single bed are 90 cm × 200 cm (35 in × 79 in), common single bed. Extended variants are typically 210 cm (83 in). 100 cm × 200 cm (39 in × 79 in). If you are someone who has a small bedroom space and lives alone, this would be ideal bed size. It takes up little space and is perfectly comfortable for a single person.


• Double bed: The typical size of a double bed in India is 60 inches x 78 inches. This size of the bed is spacious enough to accommodate two people. The bed size can easily fit in a double-sized coir, spring, or foam mattress to help you enjoy a cosy and comfortable sleep.


• Queen-size bed: Queen-size bed are 60-70 size in inches long and are ideal for couples or three people. They have plenty of space to spread out and accommodate more people and are a great option for kids, adults, and guests. It also comes in another variant which is the queen XL which is slightly bigger than the normal queen-size mattress.


• King size: A king mattress size is slightly larger than a queen mattress, measuring up to 72 inches. They provide maximum comfort and support, as well as plenty of room to move around without disturbing the person sleeping next to them. It also comes in another variant which is the king mattress size XL which is slightly bigger than the normal king size mattress.


• Double king: The biggest mattress size is called a super king or double king. The mattress is the ideal size for two people and one child to sleep on, with an overall length and breadth of 200 cm. The super king bed offers a roomy resting surface as the largest bed size, giving you more room to obtain a good night's sleep.
OTHER POINTS TO CONSIDER WHILE BUYING A NEW BED.
• Choosing the right size as per your house
• Choose the right mattress as per your need
HOW TO CHOOSE THE RIGHT MATTRESS
• Choose a mattress that is comfortable and also supports your body to the fullest.


• Before buying a mattress choose a size that fits your bed perfectly, hence measure your bed beforehand.


• From the varied choices available in the market today, each one has its own set of pros and cons, so choose the type that your body needs.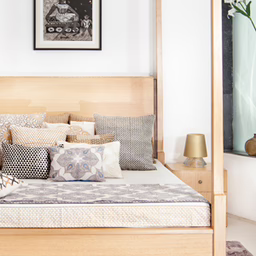 Seating
What's the best size?
The design and comfort of your home are the major considerations when purchasing seats. Today's market offers a number of alternatives that precisely meet both requirements, providing you with the optimal sitting you want and giving your home the appearance you want.
OTHER POINTS TO CONSIDER WHILE BUYING A NEW SEATING
Placement: As the chosen seating will complete your appearance, it is just as crucial to place it correctly.


Comfort: Just because something looks good doesn't guarantee that it will also feel good. Hence, pay close attention to how comfortable you want your chair to be.


Size: A large chair shouldn't be placed in a tiny living room or vice versa. So, selecting the appropriate size is very important.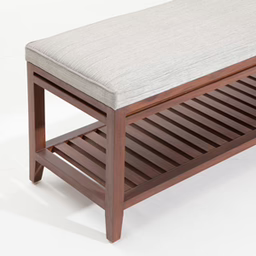 Storage
What's the best size?
It's important to understand the use of a storage unit before buying one. Most of the storage units has multiple uses. The storage units provide a wide range of uses, from serving as bar units to closets to store stuff. It also acts as a design feature that improves the look of the house or a particular area of the residence.
OTHER POINTS TO CONSIDER WHILE BUYING A NEW STORAGE


• The look and feel
Storage units are like masterpieces, it needs to go with your design aesthetics and house decor. At the same time, it should serve the purpose.


• Modular vs Fixed
Ask yourself whether you would like to have a fixed storage unit or a unit which can be placed as per your choice in the different corners of the house. The flexibility will give you more options to use your storage unit as per your liking.